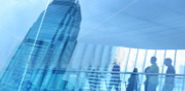 MPhil Studies on Research on Research Integrity
As a world-class comprehensive university with research activities spanning all major disciplines, HKU realises the vital importance of research integrity.

We're looking to admit a dedicated research postgraduate student to work on research on research integrity. The selected student will be admitted to a 2-year full-time Master of Philosophy (MPhil) programme, possibly in September 2020 or January 2021, with postgraduate scholarship. The student will be based at the Faculty of Law and supervised by the Director and Deputy Directors of Education and Development for Research Integrity (Professor Danny Chan, Dr. W.L. Tsang and Professor Simon Young).

Click here for details regarding the postgraduate programmes at HKU.

If you are interested to further your knowledge on RI through our research postgraduate programme, please send us your curriculum vitae (rssdata@hku.hk).

Seize the opportunity to further your research postgraduate study at HKU now!