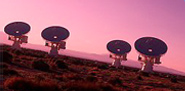 Chinese Academy of Sciences (CAS) Members
More information about the Academy can be found on the

CAS website

.
Year Elected

Name

Department

2019
Professor G. Zhao
Earth Sciences
2015
Professor N. Mok
Mathematics
Professor X. Zhang* (as Foreign Member)
President's Office

2009

Professor L.C. Tsui (as Foreign Member)

Vice-Chancellor's Office

2003

Urban Planning and Design

Professor A.T.Y. Chwang

Mechanical Engineering

2001

Professor D.S.Y. Tong
Physics

Chemistry

Professor J.C.Y. Leong

Orthopaedics and Traumatology

1999

Professor Y.C. Cheng
Vice-Chancellor's Office

Anatomy

Professor H.F. Kung

Institute of Molecular Biology

Civil Engineering

1995

Chemistry
Note: The above list gives the title and Department of academics at the time of initial membership.

* Awarded prior to joining HKU; not included in the total CAS memberships awarded whilst a member of HKU.