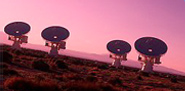 External Honours & Awards
International recognition
HKU has a proud record of academic recognition through honours and awards bestowed by bodies in Hong Kong, the Chinese mainland and across the world. Our researchers receive external recognition for their work in numerous ways, including fellowships, prizes and awards; honorary degrees and professorships; keynote and invited speeches; and fellowships and memberships of prestigious academies. Notable international awards include the Porter Medal, the American Chemical Society National Award, the Bailar Medal, State Natural Science Awards, Future Science Prizes, Excellent Young Scientist Fund awards and Changjiang Scholarships.
Excellence in state and local awards

Some highlights of national and local honours and awards are listed below. Other notable examples include the first Changjiang Scholar named in the field of Mathematics Education, and the largest number of State Key Laboratories of any local institution.

Note: The information above relates to honours/awards received whilst a member of HKU.


More examples of research-related honours and awards (along with other research achievements) can be found in the University's Annual Report and in the First & Foremost summary of achievements.