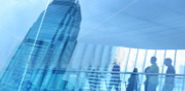 Responsible Conduct of Research
Responsible Conduct of Research (RCR) means actively promoting honesty, accuracy, efficiency, objectivity, and stewardship in research. Responsible researchers abide by the standards set by their professions, disciplines and institutions, and by relevant laws.

RCR is promoted throughout HKU's academic community and the University has in a place a Policy on Research Integrity. A dedicated officer was appointed in 2008 and various initiatives have been introduced to enhance awareness and enable the sharing of values and best practices. These initiatives include a research ethics course for research students, staff RCR seminars held each semester, and a faculty-based funding scheme.