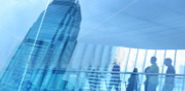 Safety Approval Forms
Ionising Radiation Safety Checklist

Non-ionising Radiation Safety Checklist

N.B. Only the checklist(s) pertaining to the relevant area(s) of safety has (have) to be studied and completed. Where hazards are judged not to have been met or addressed by University or departmental codes, the

should be completed by the Principal Investigator and the Head of Department concerned, for transmission to the Director of Safety for approval.