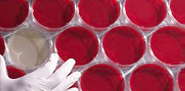 Discipline-based Responsible Conduct of Research (RCR) Seminars: Keynote Lectures

HKU has been holding responsible conduct of research (RCR) seminars for academics since 2010, with close to 2,000 participants to date. The three most recent seminars – in May and June, 2016 – were discipline based and included keynote lectures by prominent international speakers.

In May, Mr Tony Mayer – Europe Representative and Research Integrity Officer, Nanyang Technological University, Singapore – spoke to participants at seminars aimed at colleagues from the Faculties of Engineering and Science (May 5) and the Faculties of Architecture, Arts, Business and Economics, Education, Law and Social Sciences (May 6).


Before moving to Singapore, Mr Mayer was Director of the European Cooperation in Science and Technology research networking structure and Scientific Secretary of the European Commission's European Science Advisory Board. In his lecture, he focused on two areas: "Research Integrity Over the Course of a Research Project" and "Research Integrity: Principles and Policies Plus Lessons from Recent Cases", using major cases worldwide and recent anonymised cases he has dealt with at NTU to illustrate the range of issues that may arise and lessons that can be learned.

On June 4, Dr Sabine Kleinert, Senior Executive Editor of The Lancet, spoke to academics from the Faculties of Dentistry and Medicine on "Questionable Research Practices – From the Perspective of a Journal Editor". Her involvement in research integrity issues includes as Vice-Chair of the Committee of Publication Ethics from 2006 to 2012, and as a co-chair of the planning committee for several of the World Conferences in Research Integrity.

During her lecture, Dr Kleinert looked at issues related to authorship, plagiarism and text recycling, falsification and fabrication, other questionable practices, peer review, and the research environment. She stressed that research integrity is more than just the absence of misconduct, and that responsible conduct of research needs to go beyond the traditional research process and include, for example, initial planning, data storage, and the impact of the research.

The lectures were part of the half-day programmes of the RCR seminars. Vice-Presidents (Research) of local tertiary institutions, as well as representatives from the University Grants Committee/Research Grants Council and other local funding bodies were invited to the lectures which were open to academics across Hong Kong, while the RCR seminars are aimed at both new and existing HKU academics. Since 2012, attendance of an RCR seminar has been mandatory for new staff at HKU, and this requirement is now being extended to existing staff. The seminars covered topics on conflict of interest, questionable research practices, research ethics compliance, data management, and online resources, and also group discussions on case studies.

More information on the RCR seminars can be accessed by HKU members at http://www.rss.hku.hk/integrity/rcr/rcr-info/seminars.