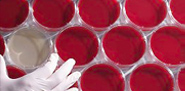 Seminar on Responsible Conduct of Research (RCR) for New Staff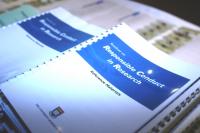 An RCR Seminar has been scheduled as follows:
Date/Time: April 14, 2012, Saturday, from 8:45 a.m. to 2:00 p.m.
Venue: Wang Gungwu Theatre, Graduate House
The seminar aims to
explore research integrity issues on conflict of interest and questionable research practices that colleagues may encounter in their work;
present principles, policies and procedures of research ethics compliance for clinical and non-clinical projects;
introduce a web-based RCR training programme; and
provide opportunities to share RCR concerns with senior staff.
By the end of the seminar, participants will have enhanced awareness of the established ethical principles of research integrity, and most importantly, how to apply them to their work, as well as how to avoid engagement in any research misconduct. For further details, please refer to the tentative programme.

Registration through HKUEMS is required at http://hkuems1.hku.hk/hkuems/hkuevent.aspx.

Should you have any enquiries about the seminar, please contact Miss Norris Liu, Administrative Assistant (Research) at tel.: 2241 5267.