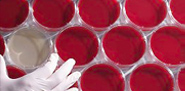 HKU Funding Success in Theme-based Research Scheme and New Fellowships under Humanities and Social Sciences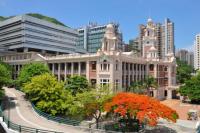 HKU recently received the most funding among the local institutions in both the Theme-based Research Scheme and the Prestigious Fellowship Scheme under the Humanities and Social Sciences Panel, results of which were announced in summer 2012.
Theme-based Research Scheme (TRS)
In the second round of the Research Grants Council's (RGC) TRS, 5 successful projects were selected from 46 proposals. HKU is the co-ordinating institution of 3, while also being involved in all 5 projects. The 3 HKU projects—which look at degenerative skeletal disorders, a sustainable LED system, and Hong Kong's future as an international financial centre—received total funding of $112M for a period of 5 years, constituting 55% of the total funds in this round.
Project Title

Project Co-ordinator

Approved Funding including on-costs (HK$)

Functional Analyses of How Genomic Variation Affects Personal Risk for Degenerative Skeletal Disorders

Professor Kathy Cheah
Department of Biochemistry

$74.553M

Sustainable Lighting Technology: From Devices to Systems

Professor Ron Hui
Department of Electrical and Electronic Engineering
$21.724M

Enhancing Hong Kong's Future as a Leading International Financial Centre

Professor Douglas Arner
Department of Law

$15.365M
More information from the Project Co-ordinators
Prestigious Fellowship Scheme under the Humanities and Social Sciences Panel (HSSPFS)
HKU has also done well in the new HSSPFS, with 3 fellowships awarded, the highest among all local institutions. The scheme aims to provide extended time-off and funds to outstanding investigators under the disciplines of the Humanities and Social Sciences Panel to enable them to focus on research work and writing.
Project Title

Principal Investigator

Funds Awarded (HK$)

Social Inequalities amidst the Global Agenda of Education for All (EFA): Local, Regional and Global Implications of Private Supplementary Tutoring

Professor Mark Bray
Faculty of Education

$600,000

A Market under the Veil: The Micropolitics of Social Ties and Money in Hospital Care in China

Professor Cheris Chan
Department of Sociology
$787,627
Wavelet Analysis on the Time-series of Climate Change and Social Crises in History

Professor David Zhang
Department of Geography

$766,330
More information from the Principal Investigators
Other Major Funding Schemes
In the General Research Fund (GRF), HKU has again seen very good results by securing both the greatest number of projects (196) and funding ($151M, on-costs excluded) for the 10th consecutive year. HKU's more junior researchers have also achieved success in the newly launched Early Career Scheme (ECS) by securing the largest share of total funding.

Find out more