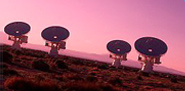 Chinese Academy of Sciences (CAS) Members
More information about the Academy can be found on the

CAS website

.
Year Elected

Name

Department

2019
Professor G. Zhao
Earth Sciences
2015
Professor N. Mok
Mathematics
Professor X. Zhang* (as Foreign Member)
Physics

2009

Professor L.C. Tsui (as Foreign Member)

Vice-Chancellor's Office

2003

Urban Planning and Design

Professor A.T.Y. Chwang

Mechanical Engineering

2001

Professor D.S.Y. Tong
Physics

Chemistry

Professor J.C.Y. Leong

Orthopaedics and Traumatology

1999

Professor Y.C. Cheng
Electrical and Electronic Engineering

Anatomy

Professor H.F. Kung

Institute of Molecular Biology

Civil Engineering

1995

Chemistry
Note: The above list gives the title and Department of academics at the time of initial membership.

* Awarded prior to joining HKU; not included in the total CAS memberships awarded whilst a member of HKU.