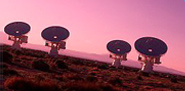 Research Output Prize Winners 2018-19
Faculty of Architecture
"A derivative-free optimization-based approach for detecting architectural symmetries from 3D point clouds", ISPRS Journal of Photogrammetry and Remote Sensing, 2019, Vol. 148, pp 32-40 (published online on December 18, 2018) by Fan Xue*, Weisheng Lu*, Christopher J. Webster*, Ke Chen*.
Faculty of Arts
"Giulio Aleni, Kouduo richao, and Christian–Confucian Dialogism in Late Ming Fujian", Routledge, 2018, 428pp. by Song Gang*.
Faculty of Business and Economics
"Do Consumers Always Spend More When Coupon Face Value is Larger? The Inverted U-Shaped Effect of Coupon Face Value on Consumer Spending Level", Journal of Marketing, 2018, Vol. 82, No. 4, pp. 70-85 by He (Michael) Jia*, Sha Yang, Xianghua Lu, C. Whan Park.
Faculty of Dentistry
"Microneedle-Mediated Delivery of Lipid-Coated Cisplatin Nanoparticles for Efficient and Safe Cancer Therapy", ACS Applied Materials & Interfaces, 2018, Vol. 10, No. 39, pp. 33060- 33069 by Xinmiao Lan*, Juncong She, Di-an Lin, Yu Xu*, Xuan Li*, Wei-fa Yang*, Vivian Wai Yan Lui, Lijian Jin*, Xi Xie, Yu-xiong Su*.
Faculty of Education
"The Role of Collaboration, Computer Use, Learning Environments, and Supporting Strategies in CSCL: A Meta-Analysis", Review of Educational Research, 2018, Vol. 88, No. 6, pp. 799-843 by Juanjuan Chen*, Minhong Wang*, Paul A. Kirschner, Chin-Chung Tsai.
Faculty of Engineering
"Light-stimulated actuators based on nickel hydroxide-oxyhydroxide", Science Robotics, 2018, Vol. 3, Issue 18, eaat4051 by K.W. Kwan*, S.J. Li*, N.Y. Hau*, Wen-Di Li*, S.P. Feng*, Alfonso H.W. Ngan*.
Faculty of Law
"Court Mediation Reform: Efficiency, Confidence and Perceptions of Justice", Edward Elgar Publishing, 2018, 291pp. by Shahla F. Ali*.
Li Ka Shing Faculty of Medicine
"A Comprehensive Human Gastric Cancer Organoid Biobank Captures Tumor Subtype Heterogeneity and Enables Therapeutic Screening", Cell Stem Cell, 2018, Vol. 23, Issue 6, pp. 882-897 by Helen H.N. Yan*, Hoi Cheong Siu*, Simon Law*, Siu Lun Ho*, Sarah S.K. Yue*, Wai Yin Tsui*, Dessy Chan*, April S. Chan*, Stephanie Ma*, Ka On Lam*, Sina Bartfeld, Alice H.Y. Man*, Bernard C.H. Lee*, Annie S.Y. Chan*, Jason W.H. Wong*, Priscilla S.W. Cheng*, Anthony K.W. Chan*, Jiangwen Zhang*, Jue Shi, Xiaodan Fan, Dora L.W. Kwong*, Tak W. Mak, Siu Tsan Yuen*, Hans Clevers, Suet Yi Leung*.
Faculty of Science
"Structure-guided development of YEATS domain inhibitors by targeting π-π-π stacking", Nature Chemical Biology, 2018, Vol. 14, pp. 1140-1149 by Xin Li*, Xiao-Meng Li*, Yixiang Jiang*, Zheng Liu*, Yiwen Cui*, Ka Yi Fung*, Stan H. E. van der Beelen*, Gaofei Tian*, Liling Wan, Xiaobing Shi, C. David Allis, Haitao Li, Yuanyuan Li, Xiang David Li*.
Faculty of Social Sciences
"Intergenerational Earnings Mobility and Returns to Education in Hong Kong: A Developed Society with High Economic Inequality", Social Indicators Research, 2019, Vol. 143, Issue 1, pp. 133-156 (published online on August 9, 2018) by Chenhong Peng*, Paul Siu Fai Yip*, Yik Wa Law*.
* HKU members as indicated in the publication