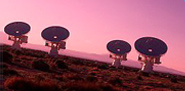 HKU Internal Awards for Research Excellence
HKU has a strong tradition in research, for which the University has achieved international acclaim and local and regional prominence. The annual awards for research excellence under the Outstanding Researcher Awards Scheme and the Research Output Prize (detailed in the table below) aim to recognise, honour and reward exceptional work in research by staff of the University. For highlights of the award presentation ceremony, please visit http://www4.hku.hk/award/ceremony/.
Award

Frequency

Guidelines

(HKU members only)

Winners

Distinguished Research Achievement Award (DRAA)

HKU's highest research honour. Candidates are expected to have achieved international distinction and to be at the forefront of their chosen field.

biennially
DRAA guidelines
DRAA winners

Outstanding Researcher Award (ORA)

For exceptional research accomplishments of international merit, giving recognition to experienced colleagues who have amassed impressive bodies of work.

annually

Outstanding Young Researcher Award (OYRA)

Giving recognition to young researchers who are demonstrating extremely high quality research (applicants must be below the age of 40).

annually

Outstanding Research Student Supervisor Award (ORSSA)

Granted in recognition of supervisors of research postgraduate students whose guidance has been of particular help to their students in the pursuit of research excellence.

annually

Research Output Prize (ROP)

Faculty-based award that accords recognition to an author (or team of authors) of a single research output item published or created in the preceding calendar year.

annually

Nomination / Application for the Awards
Outstanding Researcher Awards

Research Output Prize

Any enquiries on the administration of the above awards can be sent to Miss Jade Ho at jadeho@hku.hk.