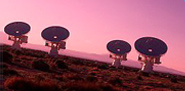 Research Output Prize Winners 2020-21
Faculty of Architecture
"New metro system and active travel: A natural experiment", Environment International, 2020, Vol. 138, 105605 by Guibo Sun*, Jianting Zhao*, Chris Webster*, Hui Lin.
Faculty of Arts
"Licentious Fictions: Ninjō and the Nineteenth-Century Japanese Novel", New York: Columbia University Press, 2020, 304pp. by Daniel Poch*.
Faculty of Business and Economics
"Long Live Keju! The Persistent Effects of China's Civil Examination System", The Economic Journal, 2020, Vol. 130, Issue 631, pp. 2030-2064 by Ting Chen, James Kai-sing Kung*, Chicheng Ma*.
Faculty of Dentistry
"A 24-month randomized controlled trial on the success rates of restoring untreated and SDF-treated dentine caries lesions in primary teeth with the ART approach", Journal of Dentistry, 2020, Vol. 100, 103435 by Meng Jiang*, May Chun Mei Wong*, Chun Hung Chu*, Linlu Dai*, Edward Chin Man Lo*.
Faculty of Education
"Statistical Learning of Orthographic Regularities in Chinese Children With and Without Dyslexia", Child Development, 2020, Vol. 91, No. 6, pp. 1953-1969 by Shelley (Xiuli) Tong*, Puyuan Zhang*, Xinjie He*.
Faculty of Engineering
"Making ultrastrong steel tough by grain-boundary delamination", Science, 2020, Vol. 368, Issue 6497, pp. 1347-1352 by L. Liu*, Qin Yu, Z. Wang*, Jon Ell, M.X. Huang*, Robert O. Ritchie.
Faculty of Law
"Competition Law in Developing Countries", Oxford University Press, 2020, 608pp. by Thomas K. Cheng*.
Li Ka Shing Faculty of Medicine
"A familial cluster of pneumonia associated with the 2019 novel coronavirus indicating person-to-person transmission: a study of a family cluster", The Lancet, 2020, Vol. 395, Issue 10223, pp. 514-523 by Jasper Fuk-Woo Chan*, Shuofeng Yuan*, Kin-Hang Kok*, Kelvin Kai-Wang To*, Hin Chu*, Jin Yang, Fanfan Xing, Jieling Liu, Cyril Chik-Yan Yip*, Rosana Wing-Shan Poon*, Hoi-Wah Tsoi*, Simon Kam-Fai Lo, Kwok-Hung Chan*, Vincent Kwok-Man Poon*, Wan-Mui Chan*, Jonathan Daniel Ip*, Jian-Piao Cai*, Vincent Chi-Chung Cheng*, Honglin Chen*, Christopher Kim-Ming Hui, Kwok-Yung Yuen.
Faculty of Science
"Breaking Earth's shell into a global plate network", Nature Communications, 2020, Vol. 11, 3621 by C.A. Tang, A.A.G. Webb*, W.B. Moore, Y.Y. Wang, T.H. Ma, T.T. Chen.
Faculty of Social Sciences
"Promoting memory consolidation during sleep: A meta-analysis of targeted memory reactivation", Psychological Bulletin, 2020, Vol. 146, No.3, pp. 218-244 by Xiaoqing Hu*, Larry Y. Cheng, Man Hey Chiu*, Ken A. Paller.
* HKU members as indicated in the publication