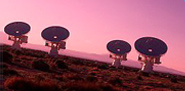 Research Output Prize Winners 2014-15
Faculty of Architecture
"Synergy between pollution and carbon emissions control: Comparing China and the United States", Energy Economics, 46 (2014) pp. 186-201, by Kyung-Min Nam*, Caleb J. Waugh, Sergey Paltsev, John M. Reilly, Valerie J. Karplus.
Faculty of Arts
"Moral China in the Age of Reform", Cambridge University Press, New York, 2014, 244pp. by Jiwei Ci*.
Faculty of Business and Economics
"It's not fair… or is it? The role of justice and leadership in explaining work stressor – job performance relationships", Academy of Management Journal 2014, Vol. 57, No. 3, pp. 675 - 697, by Yiwen Zhang*, Jeffery A. Lepine, Brooke R. Buckman, Feng Wei.
Faculty of Dentistry
"Agarose Hydrogel Biomimetic Mineralization Model for the Regeneration of Enamel Prismlike Tissue", ACS Applied Materials & Interfaces 2014, Vol. 6, Issue 1, pp. 410 – 420, by Ying Cao*, May Lei Mei*, Quan-Li Li, Edward Chin Man Lo*, Chun Hung Chu*.
Faculty of Education
"Muslims and Islam in U.S. Education: Reconsidering Multiculturalism", Routledge, Oxon & New York & London, 2014, 184pp. by Liz Jackson*.
Faculty of Engineering
"High performance organic transistor active-matrix driver developed on paper substrate", Scientific Reports 2014, Vol. 4: 6430, by Boyu Peng*, Xiaochen Ren*, Zongrong Wang*, Xinyu Wang*, Robert C. Roberts*, Paddy K.L. Chan*.
Faculty of Law
"Legal Transplantation in Early Twentieth-Century China: Practicing law in Republican Beijing (1910s – 1930s)", Routledge, New York, London, 2014, 188pp. by Michael H.K. Ng*.
Li Ka Shing Faculty of Medicine
"Effect of closure of live poultry markets on poultry-to-person transmission of avian influenza A H7N9 virus: an ecological study", The Lancet, February 2014, Vol. 383, No. 9916, pp. 541 – 548, by Hongjie Yu, Joseph T Wu*, Benjamin J Cowling*, Qiaohong Liao, Vicky J Fang*, Sheng Zhou, Peng Wu*, Hang Zhou, Eric H Y Lau*, Danhuai Guo, Michael Y Ni*, Zhibin Peng, Luzhao Feng, Hui Jiang, Huiming Luo, Qun Li, Zijian Feng, Yu Wang, Weizhong Yang, Gabriel M Leung*.
Faculty of Science
"Exploring the combined role of eustasy and oceanic island thermal subsidence in shaping biodiversity on the Galápagos", Journal of Biogeography 2014, Vol. 41, Issue 7, pp. 1227 – 1241, by Jason R. Ali*, Jonathan C. Aitchison.
Faculty of Social Sciences
"Confucian Perfectionism: A Political Philosophy for Modern Times", Princeton University Press, UK, 2014, 256pp. by Joseph Chan*.
* HKU members as indicated in the publication