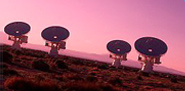 Research Output Prize Winners 2015-16
Faculty of Architecture
"Measuring Polycentric Urban Development in China: An Intercity Transportation Network Perspective", Regional Studies, March 3, 2015 (online published), by Xingjian Liu*, Ben Derudder, Kang Wu.
Faculty of Arts
"Youth and Empire: Trans-Colonial Childhoods in British and French Asia", Stanford University Press, 2015, 416pp. by David M. Pomfret*.
Faculty of Business and Economics
"Product market competition, R&D investment, and stock returns", Journal of Financial Economics, 2016 (published online on October 3, 2015), Vol. 119, No. 2, pp. 441 – 455, by Lifeng Gu*.
Faculty of Dentistry
"The Interplay of Dental Pulp Stem Cells and Endothelial Cells in an Injectable Peptide Hydrogel on Angiogenesis and Pulp Regeneration In Vivo", Tissue Engineering: Part A, Volume 21, Numbers 3 and 4, 2015, pp. 550 – 563, by Waruna Lakmal Dissanayaka*, Kenneth M. Hargreaves, Lijian Jin*, Lakshman P. Samaranayake*, Chengfei Zhang*.
Faculty of Education
"Excellence in University Assessment: Learning from award-winning practice", Routledge, 2015, 270pp. by David Carless*.
Faculty of Engineering
"MEGAHIT: an ultra-fast single-node solution for large and complex metagenomics assembly via succinct de Bruijn graph", Bioinformatics 2015, Vol. 31, No. 10, pp. 1674 – 1676, by Dinghua Li*, Chi-Man Liu, Ruibang Luo, Kunihiko Sadakane, Tak-Wah Lam*.
Faculty of Law
"Constitutional Dialogue in Common Law Asia", Oxford University Press, 2015, 244pp. by Po Jen Yap*.
Li Ka Shing Faculty of Medicine
"Topical imiquimod before intradermal trivalent influenza vaccine for protection against heterologous non-vaccine and antigenically drifted viruses: a single-centre, double-blind, randomised, controlled phase 2b/3 trial", The Lancet Infectious Diseases, February 2016 (published online on November 8, 2015), Vol. 16, Issue 2, pp. 209 – 218, by Ivan Fan-Ngai Hung*, Anna Jinxia Zhang*, Kelvin Kai-Wang To*, Jasper Fuk-Woo Chan*, Patrick Li*, Tin-Lun Wong*, Ricky Zhang*, Tuen-Ching Chan*, Brian Chun-Yuan Chan*, Harrison Ho Wai*, Lok-Wun Chan*, Hugo Pak-Yiu Fong*, Raymond Kar-Ching Hui*, Ka-Lun Kong*, Arthur Chun-Fung Leung*, Abe Ho-Ting Ngan*, Louise Wing-Ki Tsang*, Alex Pat-Chung Yeung*, Geo Chi-Ngo Yiu*, Wing Yung*, Johnson Y-N Lau*, Honglin Chen*, Kwok-Hung Chan*, Kwok-Yung Yuen*.
Faculty of Social Sciences
"Different outcomes of never-treated and treated patients with schizophrenia: 14-year follow-up study in rural China", The British Journal of Psychiatry, 2015, Vol. 207, No. 6, pp. 495 – 500, by Mao-Sheng Ran*, Xue Weng*, Cecilia Lai-Wan Chan*, Eric Yu-Hai Chen*, Cui-Ping Tang, Fu-Rong Lin, Wen-Jun Mao, Shi-Hui Hu, Yue-Qin Huang, Meng-Ze Xiang.
* HKU members as indicated in the publication