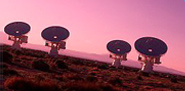 Research Output Prize Winners 2017-18
Faculty of Architecture
"Association between adiposity outcomes and residential density: a full-data, cross-sectional analysis of 419 562 UK Biobank adult participants", The Lancet Planet Health, 2017, Vol. 1, Issue 7, e277-288 by Chinmoy Sarkar*, Chris Webster*, John Gallacher*.
Faculty of Arts
"Beethoven and Freedom", Oxford University Press, 2017, 288pp. by Daniel K L Chua*.
Faculty of Business and Economics
"Aspiring for Change: A Theory of Middle Class Activism", The Economic Journal, 2017, Vol. 127, Issue 603, pp. 1318 – 1347 by Heng Chen*, Wing Suen*.
Faculty of Dentistry
"Nanoparticle-encapsulated baicalein markedly modulates pro-inflammatory response in gingival epithelial cells", Nanoscale, 2017, 9, pp. 12897 - 12907 by Xuan Li*, Wei Luo*, Tsz Wing Ng, Ping Chung Leung, Chengfei Zhang*, Ken Cham-Fai Leung, Lijian Jin*.
Faculty of Education
"Does growth rate in spatial ability matter in predicting early arithmetic competence?", Learning and Instruction, June 2017, Vol. 49, pp. 232 – 241by Xiao Zhang*, Dan Lin.
Faculty of Engineering
"High dislocation density–induced large ductility in deformed and partitioned steels", Science, September 2017, Vol. 357, Issue 6355, pp. 1029 – 1032 by B.B. He*, B. Hu, H.W. Yen, G.J. Cheng, Z.K. Wang, H.W. Luo, M.X. Huang*.
Faculty of Law
"Chinese Small Property: The Co-Evolution of Law and Social Norms", Cambridge University Press, 2017, 230pp. by Shitong Qiao*.
Li Ka Shing Faculty of Medicine
"The FGF21-CCL11 Axis Mediates Beiging of White Adipose Tissues by Coupling Sympathetic Nervous System to Type 2 Immunity", Cell Metabolism, September 2017, Vol. 26, Issue 3, pp. 493 – 508 by Zhe Huang*, Ling Zhong*, Jimmy Tsz Hang Lee*, Jialiang Zhang*, Donghai Wu, Leiluo Geng*, Yu Wang*, Chi-Ming Wong*, Aimin Xu*.
Faculty of Science
"Ancient hydrothermal seafloor deposits in Eridania basin on Mars", Nature Communications, July 2017, 8: 15978 by Joseph R. Michalski*, Eldar Z. Noe Dobrea, Paul B. Niles, Javier Cuadros.
Faculty of Social Sciences
"Expanding Moral Panic Theory to Include the Agency of Charismatic Entrepreneurs", The British Journal of Criminology, September 2017, Vol. 58, Issue 4, pp. 993 – 1012 by Paul Joosse*.
* HKU members as indicated in the publication