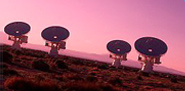 Research Output Prize Winners 2016-17
Faculty of Architecture
"Remotely-sensed imagery vs. eye-level photography: Evaluating associations among measurements of tree cover density", Landscape and Urban Planning, 157 (2017), pp. 270 – 281 (published online on July 27, 2016) by Bin Jiang*, Brian Deal, HaoZhi Pan, Linda Larsen, Chung-Heng Hsieh, Chun-Yen Chang, William C. Sullivan.
Faculty of Arts
"Situated Listening: The Sound of Absorption in Classical Cinema", Oxford University Press, 2016, 264pp. by Giorgio Biancorosso*.
Faculty of Business and Economics
"Endogenous Entry to Security-Bid Auctions", American Economic Review, 2016, Vol. 106, No. 11, pp. 3577 – 3589 by Takeharu Sogo, Dan Bernhardt, Tingjun Liu*.
Faculty of Dentistry
"The nanotipped hairs of gecko skin and biotemplated replicas impair and/or kill pathogenic bacteria with high efficiency", Nanoscale, 2016, 8, pp. 18860 – 18869 by X. Li*, G.S. Cheung*, G.S. Watson, J.A. Watson, S. Lin, L. Schwarzkopf, D.W. Green*.
Faculty of Education
"Tone matters for Cantonese–English bilingual children's English word reading development: A unified model of phonological transfer", Memory and Cognition, February 2017, Vol. 45, No. 2, pp. 320 – 333 (published online on October 13, 2016) by Xiuli Tong*, Xinjie He*, S. Hélène Deacon.
Faculty of Engineering
"Fabrication of fibrillosomes from droplets stabilized by protein nanofibrils at all-aqueous interfaces", Nature Communications, 2016, 7: 12934 by Yang Song*, Ulyana Shimanovich, Thomas C. T. Michaels, Qingming Ma*, Jingmei Li*, Tuomas P. J. Knowles, Ho Cheung Shum*.
Faculty of Law
"Masculinity and the Trials of Modern Fiction", Routledge, 2016, 177pp. by Marco Wan*.
Li Ka Shing Faculty of Medicine
"Fractional dosing of yellow fever vaccine to extend supply: a modelling study", The Lancet, December 2016, Vol. 388, No. 10062, pp. 2904 – 2911 by Joseph T Wu*, Corey M Peak, Gabriel M Leung*, Marc Lipsitch.
Faculty of Science
"Probiotics modulated gut microbiota suppresses hepatocellular carcinoma growth in mice", Proceedings of the National Academy of Sciences, 2016, Vol. 113, No. 9, pp. E1306 – E1315 by Jun Li*, Cecilia Ying Ju Sung*, Nikki Lee*, Yueqiong Ni*, Jussi Pihlajamäki, Gianni Panagiotou*, Hani El-Nezami*.
Faculty of Social Sciences
"Weapons of the Powerful: Authoritarian Elite Competition and Politicized Anticorruption in China", Comparative Political Studies, 2017, Vol. 50, Issue 9, pp. 1186 – 1220 (published online on October 10, 2016) by Jiangnan Zhu*, Dong Zhang.
* HKU members as indicated in the publication