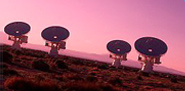 Research Output Prize Winners 2006–07
Faculty of Architecture
"Sustainable Cultural City: Risks and Opportunities of Cultural Tourism Development in Hong Kong, Macao and Kaiping", Historic Environment, 19, 2 (2006), 20–5, by Professor David LUNG Ping Yee.
Faculty of Arts
The Two Faces of Justice, Harvard University Press (2006), 252 pages, by Professor CI Jiwei.
Faculty of Business and Economics
"Investors" Reactions to Management Guidance Forms: The Influence of Multiple Benchmarks",The Accounting Review, 82, 2 (2007), 521–43, by Dr HAN Jun and Professor TAN Hun Tong.
Faculty of Dentistry
"Effect of Resin Hydrophilicity and Temperature on Water Sorption of Dental Adhesive Resins",Biomaterials, 27 (2006), 1,695–1,703, by Dr Cynthia YIU Kar Yung, Professor Nigel Martyn KING, M.R.O. CARRILHO, S. SAURO, F.A. RUEGGEBERG, C. PRATI, R.M. CARVALHO, D.H. PASHLEY and F.R. TAY.
Faculty of Education
The Nature of Intellectual Styles, Lawrence Erlbaum Associates (2006), 235 pages, by Dr ZHANG Lifang and R.J. STERNBERG.
Faculty of Engineering
"Geometric Modeling with Conical Meshes and Developable Surfaces", ACM Transactions on Graphics, 25, 3 (2006), 681–9, by Mr LIU Yang, H. POTTMANN, J. WALLNER, Y.L. YANG and Dr WANG Wenping.
Faculty of Law
"Protection against Judicially Compelled Disclosure of Identity of News Gatherers" Confidential Sources in Common Law Jurisdictions", The Modern Law Review, 69 (2006), 895–934, by Ms Janice May BRABYN.
Li Ka Shing Faculty of Medicine
"Heritable Germline Epimutation of MSH2 in a Family with Hereditary Nonpolyposis Colorectal Cancer", Nature Genetics, 38, 10 (2006), 1,178–83, by Dr CHAN Tsun Leung, S.T. YUEN, Dr KONG Chi Kwan, Y.W. CHAN, A.S.Y. CHAN, Dr NG Wai Fu, W.Y. TSUI, M.W.S. LO, W.Y. TAM, V.S.W. LI and Professor LEUNG Suet Yi.
Faculty of Science
"Total Synthesis of Pseudolaric Acid A", Angewandte Chemie-International Edition, 45, 37 (2006), 6,197–201, by Dr GENG Zhe, Dr CHEN Bin and Dr Pauline CHIU.
Faculty of Social Sciences
"Prose Memory Deficits Associated with Schizophrenia", Schizophrenia Research, 81(2006), 199–209, by Professor Tatia LEE Mei Chun, M.W.C. CHAN, C.C.H. CHAN, J. GAO, K. WANG and Dr Eric CHEN Yu Hai.