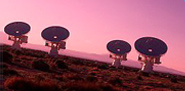 Visiting Professors Scheme
The
Visiting Professors Scheme
(VPS) was introduced in April 2022, combining the former
Distinguished Visiting Scholars Scheme
(DVSS) and
Visiting Research Professors Scheme
(VRPS). The scheme is aimed at enhancing the University's research competitiveness and visibility in the international academic community; providing the impetus to promote the development of targeted academic areas; and establishing links with world-class scholars and leading institutions for significant international collaboration. Scholars of top distinction in their discipline may be appointed as Distinguished Visiting Professors (DVP). VPS and DVP appointments can be long-term or short-term, depending on the needs of the host Faculty/Department and the time commitment of the scholars. The appointments are listed below by year:
Distinguished Visiting Professor

Host Faculty / Department

Professor Fraser Andrew ARMSTRONG

(Mok Hing-Yiu Distinguished Visiting Professorship)

Emeritus Professor and Fellow of St John's College, Department of Chemistry, University of Oxford, UK

Faculty of Science (Chemistry)

Professor, Department of Molecular & Cell Biology, UC Berkeley, USA

LKS Faculty of Medicine (School of Biomedical Sciences)

(Hung Hing Ying Distinguished Visiting Professorship in Science and Technology)

Distinguished Professor of Mathematical and Physical Sciences, Department of Physics, The Ohio State University, USA

Faculty of Science (Physics)

(Sin Wai-Kin Distinguished Visiting Professorship in the Humanities)

Dean and Professor, School of Architecture, China Academy of Art, China

Faculty of Architecture (Architecture, and Centre for Chinese Architecture and Urbanism)

Visiting Research Professor

Host Faculty / Department

Professor David DYZENHAUS

University Professor of Law and Philosophy, Faculty of Law, University of Toronto, Canada

Faculty of Law (Law)

Professor Bernhard KELLER

Professor, City University of Paris, France

Faculty of Science (Mathematics)

Professor Patrick LE GALÈS

Dean and Professor, The Urban School, Sciences Po, France

Faculty of Architecture (Urban Planning and Design)

Professor Alexander B. MURPHY

Professor Emeritus, Department of Geography, University of Oregon, USA

Faculty of Social Sciences (Geography)

Professor of Engineering Science, Department of Engineering Science, University of Oxford, UK

Faculty of Engineering (Civil Engineering)

Professor of Language Learning and Intercultural Communication, Director of International Centre for Intercultural Studies, Institute of Education (IOE), University College London (UCL), UK

Faculty of Arts (School of English)
Note: For more information on individual appointees, please contact the respective host unit.